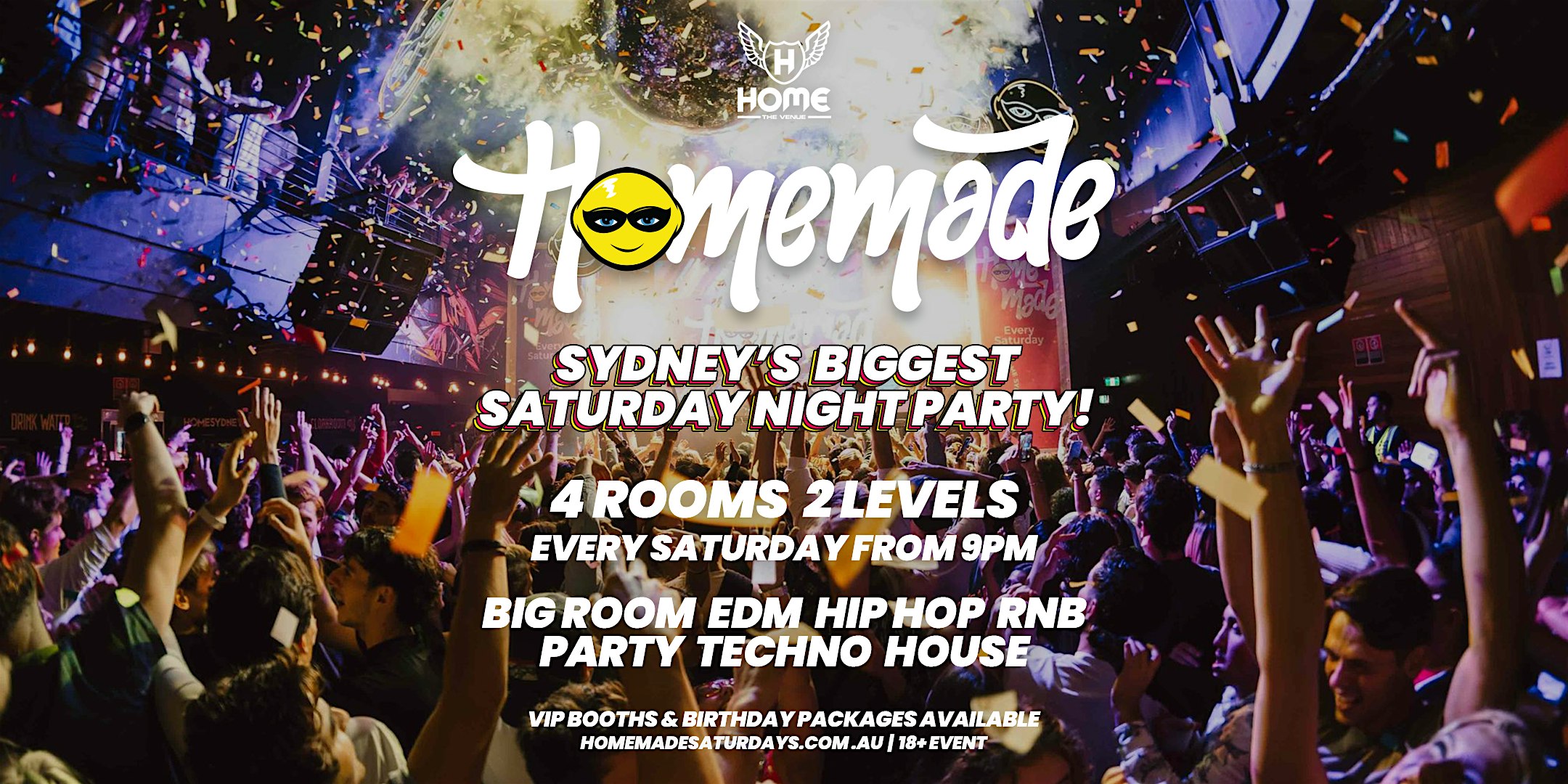 Sydney's Biggest Saturday Night awaits you!
Sydney's Biggest Saturday Night party! Multiple levels, multiple rooms & the best in Rnb/Hiphop/House/EDM/Techno/Party tunes/DnB/UKG!
Step into Homemade Saturdays and immerse yourself in a mini-festival experience unlike any other in Sydney. Across two dynamic levels and four vibrant rooms, we bring the festival spirit to life every weekend. Boasting state-of-the-art audio-visuals, an eclectic mix of music genres, and a lively crowd, it's the ultimate confluence of concert thrills and nightlife vibes. Whether you're dancing the night away or sipping on a refreshing drink, at Homemade Saturdays, every moment is a headline act. Elevate your weekends with us and feel the festival magic in the heart of the city.
Book Ahead and Save: Secure Your Night at a Steal!
Maximize your experience at Homemade Saturdays without the premium price tag! Purchase your tickets online before the event to snag an exclusive discount. Plus, elevate your night even further by adding on a 'Queue Jump'—skip the wait and dive straight into the action. Don't just attend the party, prioritize it and your pocket by buying in advance!
FAQs